Nowadays, more people are asking for orthodontic corrections in order to become more beautiful and confident in their social occasions. In the past, clear aligners were created by taking molds of a patient's teeth, these molds were then used to identify oral malocclusions and create a tray so they could start their treatment. However, with the advanced development of intraoral scanners, now orthodontists can make aligners even more accurate, easier to create, and more comfortable for patients. If you don't know what an intraoral scanner is and what it does, please check our previous blog here. In this blog, we will explore how an intraoral scanner can help your orthodontic treatment.
Because digital impressions don't have to be shipped to a lab for fabrication, the turn-around time for completion is much quicker. The average time for the manufacture of an orthodontic appliance from physical impressions is about two weeks or even longer. With an intraoral scanner, the digital images are sent to the lab on the same day, resulting in a shipping time often within a week. This is much more convenient for the patient and the orthodontist. Sending digital impressions also minimizes the risk of being lost or damaged in transit. It isn't unheard of for physical impressions to get lost or damaged in the mail and need to be redone. The intraoral scanner eliminates this risk.
Intraoral scanners are more comfortable for patients when compared to analog impressions. Taking a digital impression is faster and less invasive, the digital scan can also be done in parts if a patient is uncomfortable. A scanner with small scan tip (such as Launca scanner) allows patients to feel more at ease with the entire treatment experience.
Improved fit & fewer visits
When it comes to appliances like clear aligners, an accurate fit is critical. Patients may suffer from tooth pain, jaw pain, or gum soreness if an appliance does not fit correctly. When an intraoral scanner is used to create a 3D image of the teeth and gums, an appliance that is created is a perfect fit. Analog impressions can be altered slightly if a patient moves or shifts their teeth when they are taken. This creates room for error and opens them up to the risk of a less-than-perfect fit. 
Physical impressions are often pricey, and if they don't fit comfortably, they may need to be redone. This can double the cost compared to digital impressions. An intraoral scanner is not only more accurate but also more cost-effective. With an intraoral scanner, the orthodontist can reduce the cost of traditional impression materials and shipping fees. Patients can make fewer visits and save more money. Overall, it's a win-win for both the patient and the orthodontist.
The above are some main reasons why many orthodontists are turning to intraoral scanners rather than messy gag-inducing analog impressions. Sounds good to you?  Let's go digital!
With the award-winning Launca DL-206, you can enjoy a faster, easier way to take impressions, better communicate with your patients, and improve collaboration between you and your lab. Everyone can benefit from an improved treatment experience and streamlined workflow. Book a demo today!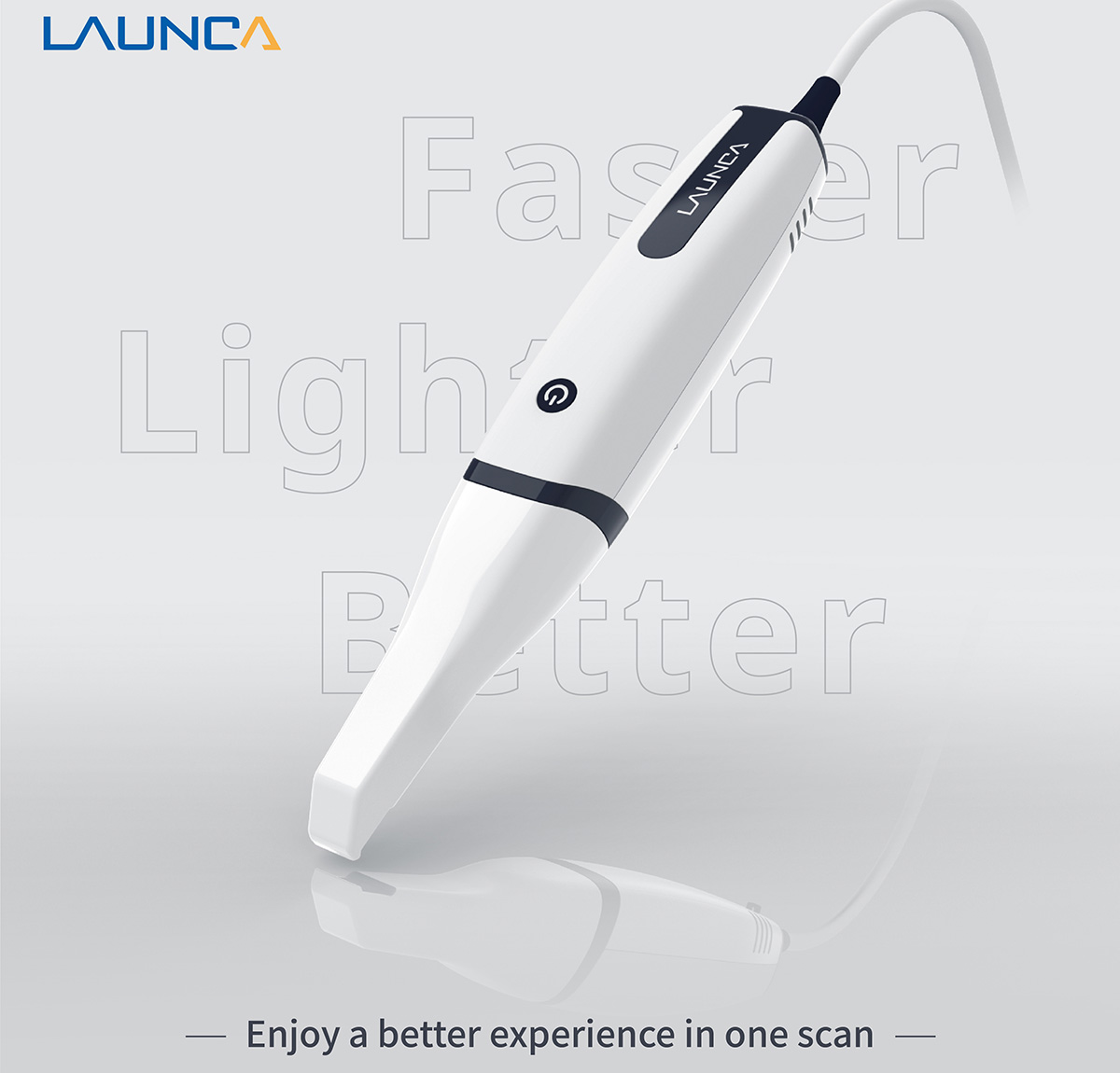 ---
Post time: Sep-29-2022