1. Can you do a basic introduction about your clinic?
MARCO TRESCA, CAD/CAM and 3D printing speaker, owner of the dental studio Dentaltrè Barletta in Italy. With four excellent doctors in our team, we cover the gnathological, orthodontic, prosthetic, implant, surgical and aesthetic branches. Our clinic is always following the footsteps of the latest technology and is committed to providing a better experience to every patient.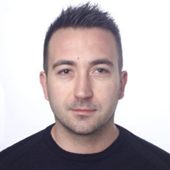 2. Italy is one of the most developed countries in dentistry, so can you share with us some info about the development status of digital dentistry in Italy?
Our dental office has been present in the Italian market for 14 years, where they use avant-garde cad cam systems, 3D printers, 3D dental scanners, and the latest addition is Launca scanner DL-206, a scanner that is accurate, fast and very reliable. We use it in many cases and it works great.
3. Why would you choose to be a Launca user? What kind of clinical cases you usually confront with by using Launca DL-206?
My experience with Launca team and their scanner are very positive. The scanning speed is pretty fast, ease of data processing and the accuracy is so good. Plus, a very competitive cost. Since adding the Launca digital scanner to our daily workflow, my doctors have been appreciative of it a lot. They find the 3D scanner impressive and convenient to use, making the work process simpler than before. We've been using the DL206 scanner for implantology, prosthetics, and orthodontic treatments. It greatly improves efficiency and we already recommend it to other dentists.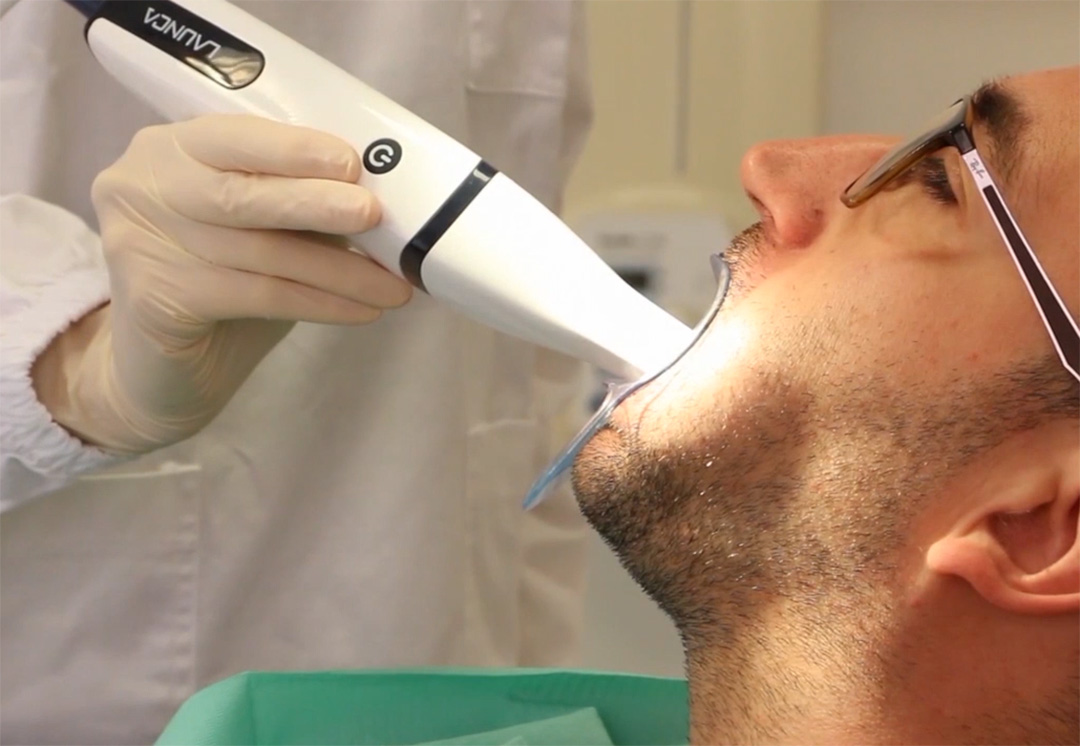 Mr. Macro is testing Launca DL-206 intraoral scanner
4. Do you have any words to tell those dentists that still not to go digital?
Digitization is the present, not the future. I know that making the switch from traditional to digital impression is not an easy decision to make, and we have hesitant before too. But once experienced the convenience of digital scanners, we immediately chose to go digital and add it to our dental clinic. Since adopting digital scanner in our practice, the workflow has greatly improved because it eliminates a lot of complicated steps and offers our patients a better, comfortable experience and accurate results. Time is valuable, upgrading from a traditional impression to a digital one can be a huge time saver, and you can appreciate the fast scanning speed and effective communication with patients and labs. It's a great investment in the long run. I love digital scanner simply because it really works. The first step in digitization is scanning, so it's important to choose a superior digital scanner. Do enough information gathering before you buy one. For us, Launca DL-206 is an awesome intraoral scanner, you should try it.
Thank you, Mr. Marco for sharing your time and insights on digital dentistry in the interview. Pretty sure that your insights will be helpful to our readers to start their digital journey.
---
Post time: Jul-01-2021