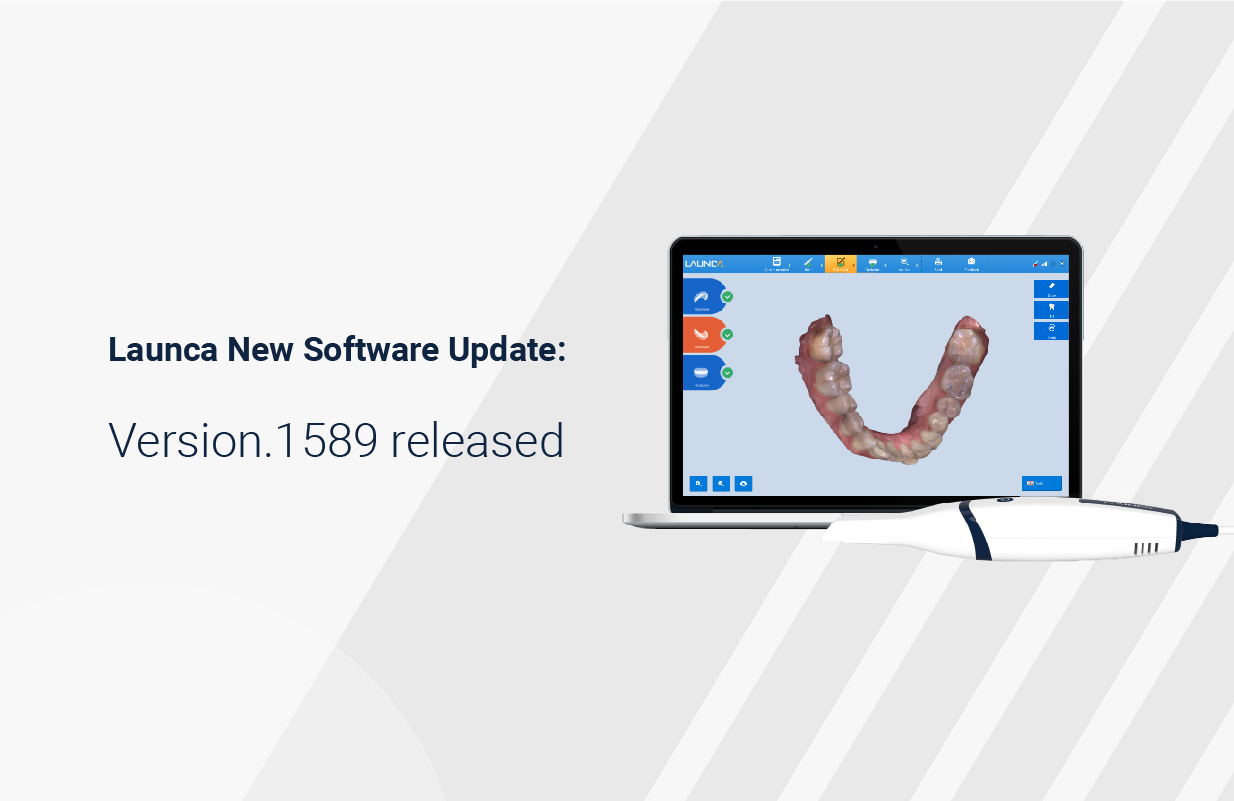 We are excited to announce a new software update for our intraoral scanner. This update includes several key improvements that we believe will enhance your experience with your Launca scanner.
The most notable improvement is the integration of our two software programs into one, with the option to manage the settings on the login page. This will make it easier for users to access all of the scanner software's features and settings in one place.
We have also added an AI-scan mode, which automatically identifies and removes soft tissues, leaving only the tooth model and gingiva. Please note that this function needs to be turned off when scanning edentulous jaws, implant cases, and other non-intraoral models.
Other improvements include a sound effect indication of successful bite alignment, the ability to add attachments to orders in the Send interface, and more accurate occlusion aligning. In addition, the software will now show an exclamation mark in the scanner icon if there are missing calibration files.
Launca Cloud Platform is now online! Visit the cloud web: https://aws.launcamedical.com/login.
To access the latest software version, please click here to download the installation package.
Take a look at the lightning-fast single arch scanning with our latest software update - completed in just 25 seconds!
YouTube Video: https://youtube.com/shorts/Hi6sPlJqS6I?feature=share
We encourage all users to upgrade to the latest version to take advantage of these improvements. If you have any questions or feedback, please don't hesitate to contact us. Thank you for your support and stay tuned!
---
Post time: Dec-13-2022