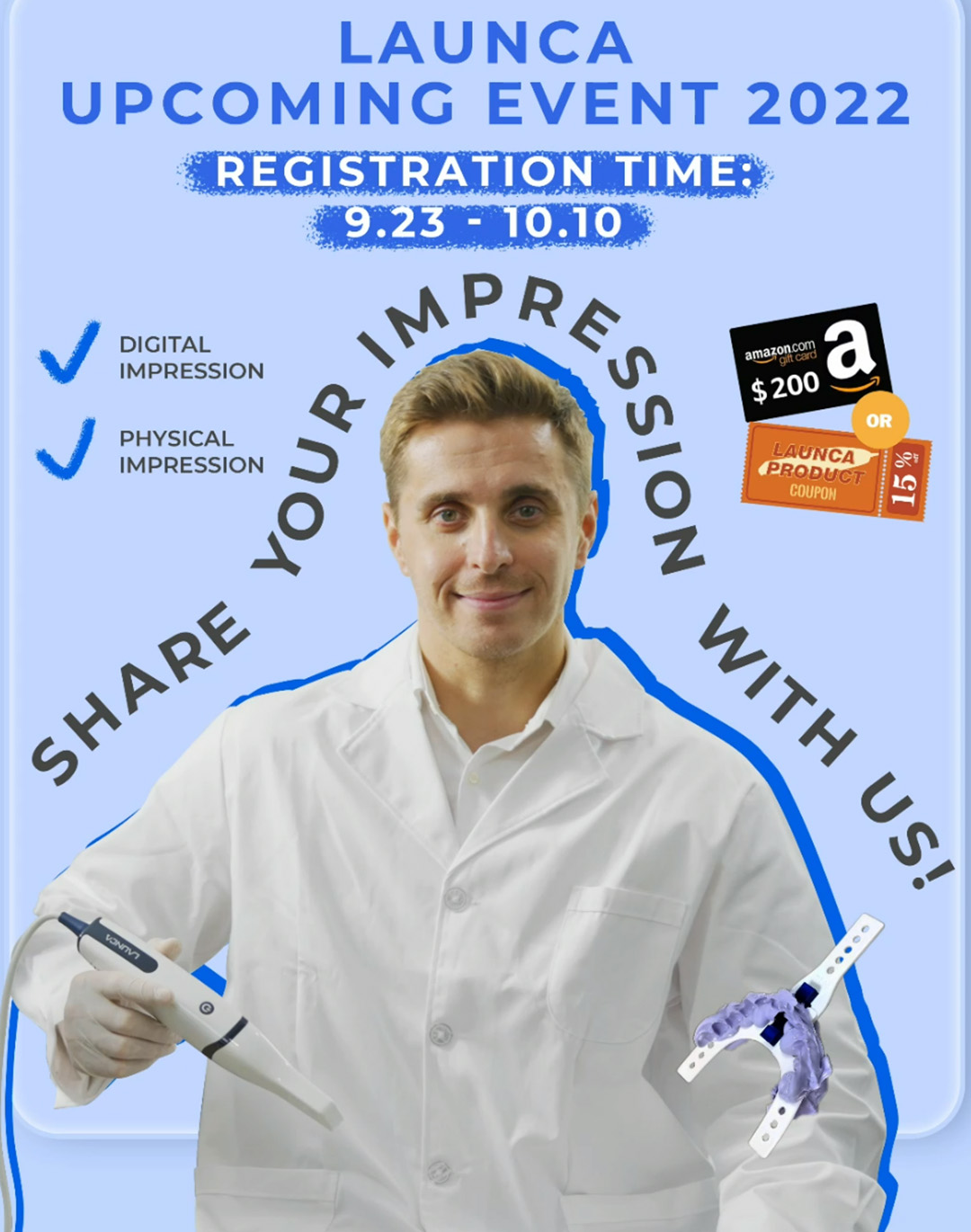 Launca Upcoming Event Registration
Hey friends,
Launca has an exciting event coming up in October 2022◆◆Share Your Dental Impression With Us◆◆ Whether you are a Launca user or a dentist yet to go digital, you are in!! Join us online for great prizes, you' II have a chance to get a $200 Amazon gift card, Launca product coupon, etc. Plus, we'll be giving away gifts for every participant who attends the event! 
So if this sounds interesting to you, register now! 
Registration time: September 23 - October 10, 2022
*Please note that only registered users can participate in this event.
How to register for our event? 
To register, please send your info to efax@launcamedical.com or leave a comment on our social media event post (Facebook, Instagram, or LinkedIn) to let us know.
Links to our event registration posts:
Facebook: https://bit.ly/3DJC92d
Instagram: https:/bit.ly/3UxmiK0
LinkedIn: htps://bit.ly/launcaeventregistration
- Launca users who are ready to share a scan video or photos of your Launca scanner, please leave a comment:
Launca digital impression
一Dentists who are ready to share photos of your physical impression, please leave a comment: Physical impression
*Official event details will be released after registration time. You won't want to miss it, come join us!
If you have any questions, please feel free to contact us.
Kind regards,
Launca Team
---
Post time: Sep-23-2022